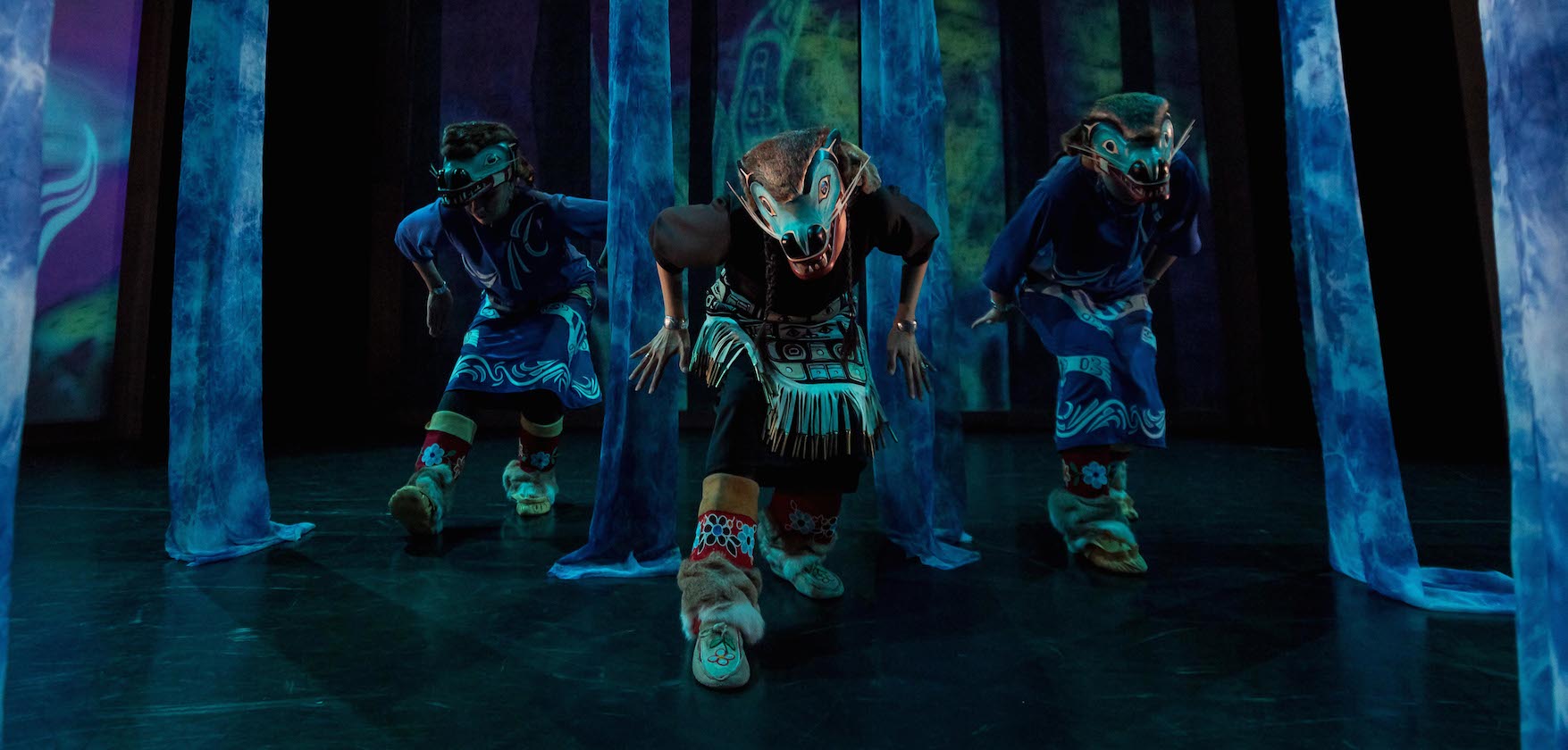 ---
Dancers of Damelahamid Celebrate Ancient and Contemporary
in Margaret Grenier's Flicker
---
Margaret Grenier, Executive and Artistic Director of Dancers of Damelahamid, is conscious of her role in fostering the ancient traditions of the Gitxsan First Nations peoples. She and her company of dancers aim to keep these traditions alive, but also redefine them so that they continue to resonate with future generations and promote cross-cultural understanding of first nations heritage.
Grenier and her company, Dancers of Damelahamid, will perform Flicker for ONE NIGHT ONLY on Friday, January 19, 2018 at 7:30 pm at the McPherson Playhouse.
Full Media Release available here.
---