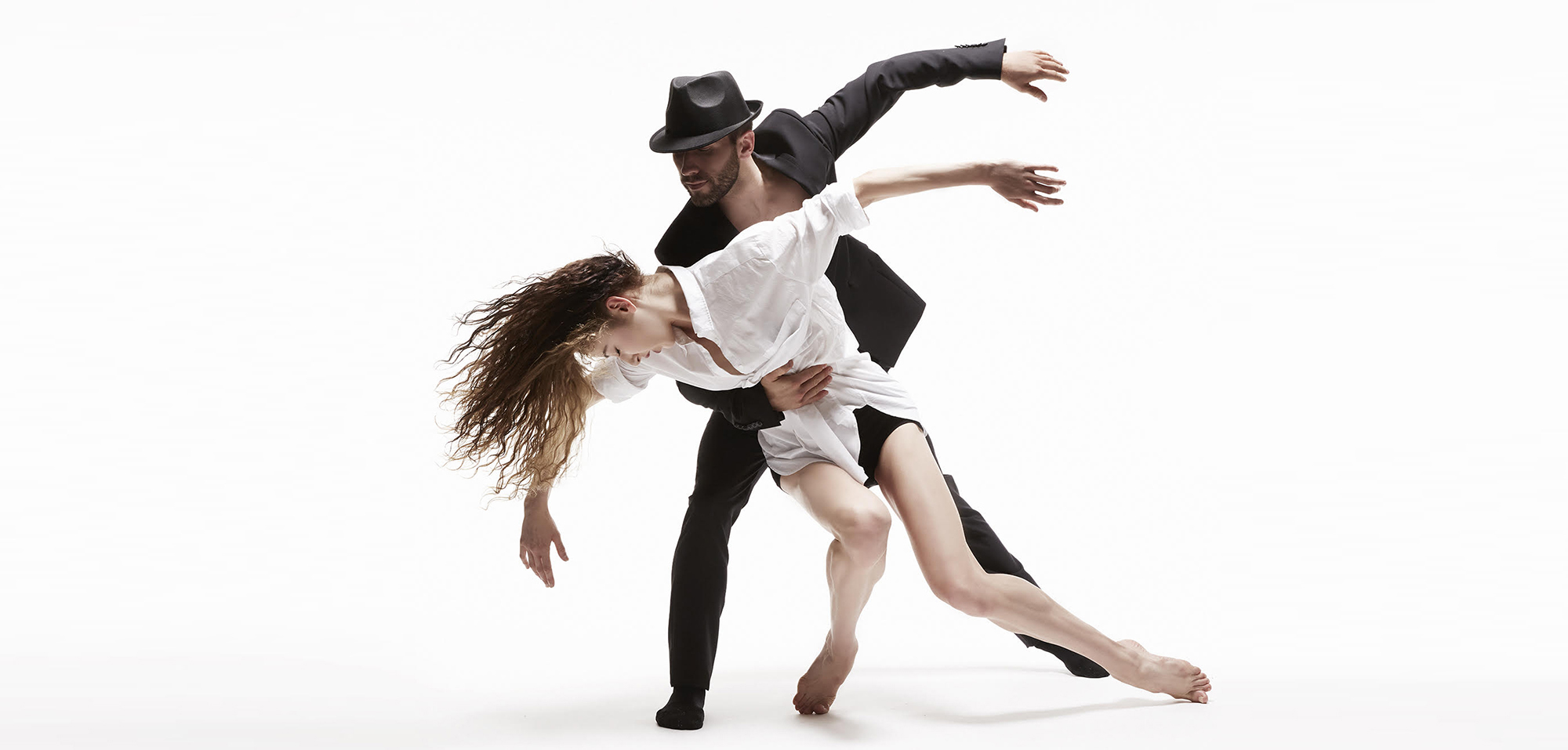 Single Tickets On Sale Now for Dance at the Royal Series
2018/19 Season Kicks Off with Dance Me to the Music of Leonard Cohen
---
Single tickets are now on sale for Dance Victoria's 18/19 Dance at the Royal Series. Les Ballets Jazz de Montréal; Ballet West; Ballet BC and Hubbard Street Dance Chicago bring new classical ballet and contemporary dance to the Royal Theatre stage. Additional performances by Canada's Royal Winnipeg Ballet and MAN by Norwegian choreographer Sølvi Edvardsen round out the season.
The 18/19 Season kicks off with Les Ballets Jazz de Montréal's (BJM) blockbuster hit, Dance Me, inspired by the profound work of Montréal-based poet, artist and songwriter, Leonard Cohen.
To create an unforgettable show, Les Ballets Jazz de Montréal's Artistic Director Louis Robitaille collaborated with a team of eminent artists for this multidisciplinary show of dance, music, stunning video and lighting effects.
Three internationally acclaimed choreographers: Annabelle Lopez Ochoa, Andonis Foniadakis and Ihsan Rustem created original works to 15 of Cohen's most beloved and famous songs (Suzanne, First We Take Manhattan, Dance Me to the End of Love, Halleluiah, So Long Marianne), and to his lesser known works (Steer Your Way and the String Reprise of Treaty from his last album, You Want it Darker). The songs underpin Cohen's universal themes of love, spirituality, society, artificial paradise, inspiration, creativity and the quest for freedom.
Full Media Release available here.
---