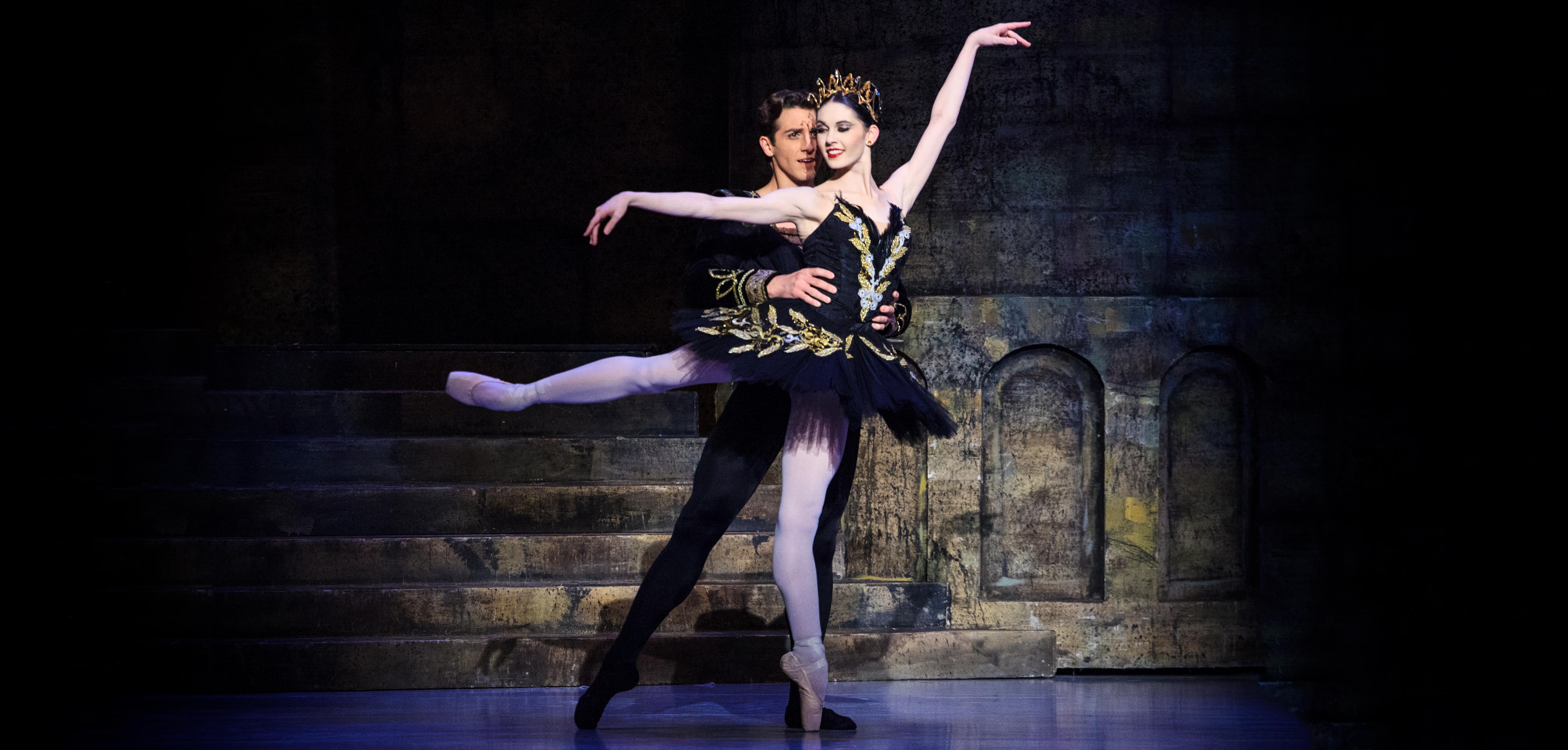 Ballet West's Diverse Program Celebrates Historical Masterpieces & New Creations by International Choreographers
Royal Theatre, February 1 + 2, 2019 at 7:30 pm
---
Ballet West tours the world presenting the very best in American classical ballet. Their mixed three-show program coming to the Royal Theatre on February 1 and 2, 2019 features classical ballet excerpts as well as new works by three eminent choreographers.
Artistic Director Adam Sklute has reimagined the two famous classical duets, Black Swan and White Swan from Swan Lake, (with original choreography by Mark Goldweber and Pamela Robinson-Harris) to Pyotr Ilyich Tchaikovsky's score. The duets tell the story of Baron von Rothbart and his daughter Odile (the black swan) who has been turned into the evil twin of Odette (the white swan) through black magic. The prince and Odile dance at Prince Siegfried's birthday party and he declares his love for Odile (believing she is Odette). To the horror of those gathered, Rothbart reveals himself as the wicked sorcerer and celebrates Siegfried's betrayal of Odette. The ballet concludes with Odette forgiving the Prince and the sorcerer's spell being broken.
Also on the program is Sweet and Bitter by Spain's Africa Guzmán. Guzmán uses Italian composer Ezio Bosso's score as a source of inspiration "to play with the limits of gravity." Eight dancers, wearing all white and set against a black backdrop, execute smooth transitions and intricate lifts to the looping violin and piano melodies. Guzmán is the Artistic Director of Escuela de Ballet África Guzmán, and a guest teacher at dance companies around the world.
In Fox on the Doorstep, the Ballet West artists recount a personal experience that choreographer Nicolo Fonte had in Aspen. When Fonte opened the door late one evening to take out the trash, he saw a rare white arctic fox on his doorstep. He learns later that evening that his father has passed away. Explosive and sorrowful with the urgency of a clock/metronome-like sound marking time in the background, Fox on the Doorstep showcases both classical ballet technique and raw emotions in this powerful exploration of life and death. Nicolo Fonte has been Resident Choreographer for Ballet West since the 2012/2013 Season. He has created over 40 new works for dance companies spanning the globe, garnering praise and generating excitement for his daring and theatrical approach to dance…
Full Media Release available here.
---