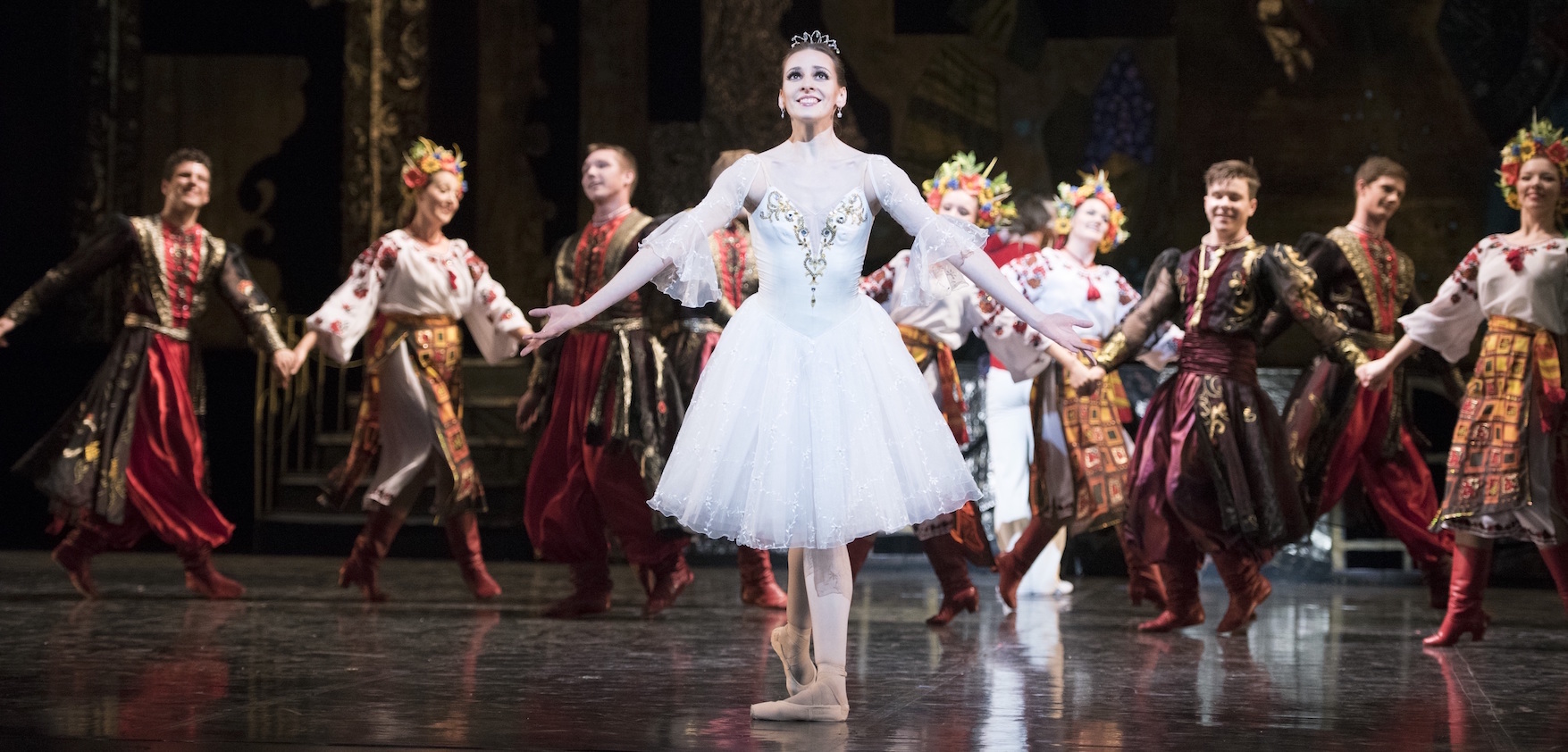 The Grace of Classical Ballet and the Power of Ukrainian Folk Dance Comes to the Royal Theatre with Nutcracker
Ukrainian Shumka Dancers & Victoria Symphony

Royal Theatre, November 29 + 30, 7:00 pm | November 30 + December 1, 1:00 pm
---
Dance Victoria is pleased to present the premiere of the Ukrainian Shumka Dancers' Nutcracker at the Royal Theatre from November 29 through to December 1, 2019 accompanied by the Victoria Symphony. Tickets are now on sale.
Shumka's Nutcracker blends the grace and lyricism of classical ballet with the strength of Ukrainian character dance in a celebration of Tchaikovsky's beloved score. Choreographed by Viktor Lytvynov, this production features principal artists from the Kyiv Ballet of the National Opera of Ukraine, singers in Clara's Dream Choir, and young dancers from Victoria's Veselka Dance as part of the Children's Ensemble. Lavish sets and costumes are designed by National Opera of Ukraine's Maria Levitska. With over 95 cast and crew united together in this artistic collaboration, true magic comes to life on stage.
Based on E.T.A. Hoffman's beloved tale The Nutcracker, set to Tchaikovsky's iconic composition, Nutcracker begins when a young girl receives a Nutcracker doll from her godfather, Dr. Drosselmeier on Christmas Eve. As the clock in the Staulbaum home strikes midnight, the Nutcracker springs to life in a battle against the Mouse King. With Clara's help, the Nutcracker and his battalion of toy soldiers defeat the Mouse King and his army, breaking a spell and returning the Nutcracker to his human form: a handsome prince. As a gesture of his gratitude, the prince takes Clara on a magical journey, where they meet a cast of unforgettable characters.
Ukrainian Christmas traditions and symbols are woven into this full-length production as well as a Ukrainian Christmas carol – a grand orchestral and choral version of Shchedryk (Carol of the Bells) arranged by renowned Ukrainian composer Yuri Shevchenko.
Full Media Release available here.
---