Vancouver & Victoria-based Artists in Residence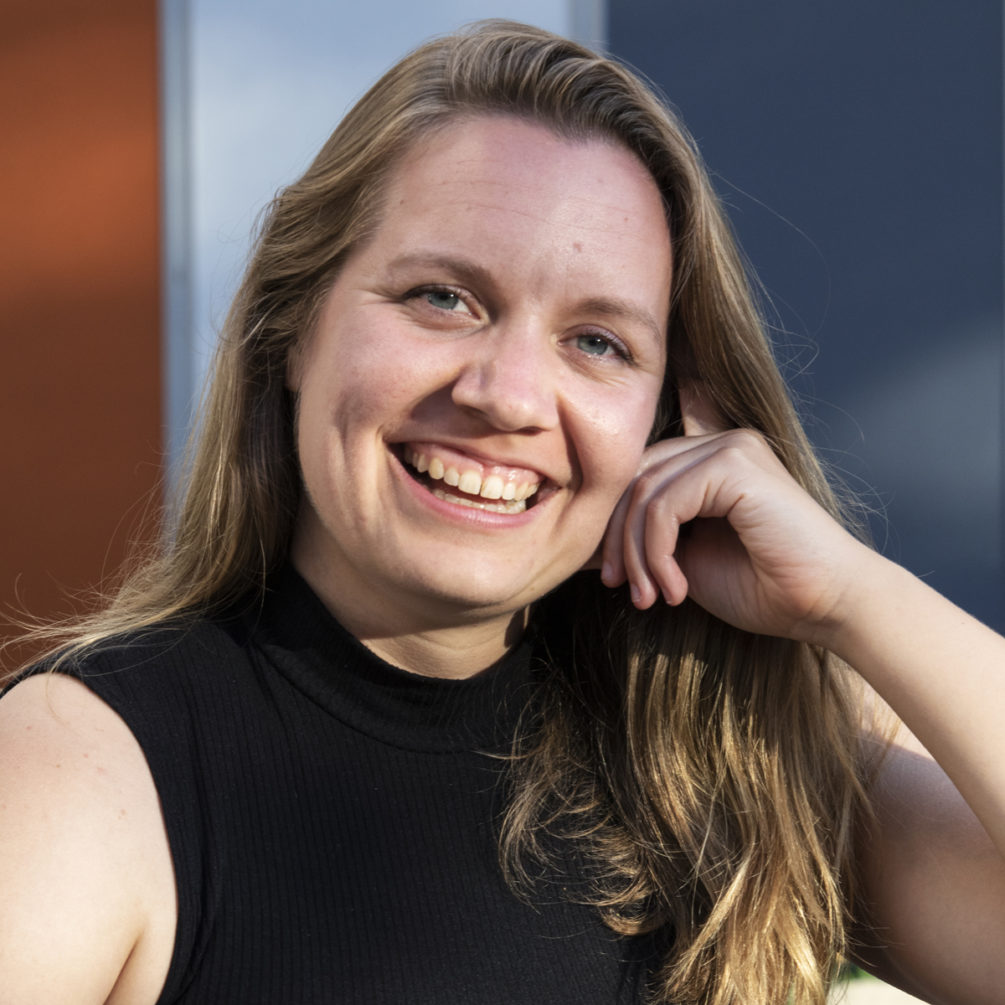 Originally from Victoria, British Columbia, Kiera Shaw is a moving, thinking dance artist. She holds a BFA in Dance Performance and Choreography from York Unviersity, and often wears many different hats as a dancer, choreographer, lighting designer, stage manager, and educator. Kiera is driven by how these different roles inform her artistic practice as a whole.
A lifelong learner and traveller, Kiera has sought to expand her training through festivals and programs including: TransFormation Danse (Montreal), ImPulsTanz International Dance Festival (Vienna), Batsheva's Gaga Intensives (Tel Aviv), HASADNA (Tel Aviv), and Vertigo Dance Company Masterclass (Jerusalem).
As a choreographer she's drawn to cultivating and deepening kinesthetic empathy through dance. In collaborative process, Kiera values rigor, playfulness, curiosity, and challenging the capacity of the human body. These values and interests have shaped her works The Maze, A Hidden Autobiography, and A Hidden Playground. As a dance artist Kiera has worked with choreographers Kathy Lang, Tracey Norman, Michelle Silagy, Julia Sasso, Susan Lee, and Holly Small. She was a member of The Garage dance collective (2017-2019) where she both performed works by emerging artists and facilitated workshops. She also performed in 72 Person Ball-Passing (Charles Moulton) at Fall for Dance North.
Currently Kiera is based in Victoria while virtually connecting to the dance communities in Toronto and Tel Aviv. Kiera is the Studios and Administrative Assistant at Dance Victoria.
Winnipeg-born Sophie Dow is a multidisciplinary creative, inspired by dance, music, collaboration and Métis-Assiniboine and settler roots.. An avid adventurer, Sophie has a passion for busking, yoga and traveling on top of holding a degree in Dance Performance and Choreography from York University.
In 2018 and 19, Sophie toured across Turtle Island with highlights featuring choreographing and performing in opening ceremonies of Shambhala Music Festival, filming with Vero Films and teaching dance in many rural & urban school contexts throughout the mountains and prairies.
With a unique list of credits deeply impacting personal creative process and vocabulary, Sophie has had the great fortune of working with some of the country's wonderful dance innovators, including Chimera Dance Theatre and Kaeja d'Dance.
As a creator, Sophie is consistently nurturing and evolving an inventive voice.  Life-changing opportunities to choreograph with diverse ranges of movers continue exploding boundaries of Sophie's ongoing compositions and curiosities. Presenters of these ideas include: The Paprika Festival, Workman Arts, O'Dela Arts, WindDown Dances, NightShift (Citadel&Co), Buddies in Badtimes Theatre, Festival of Recorded Movement (FORM) and grand varieties of festivals, stages and outdoor sites.  Presently Sophie is Artistic Associate of Chimera Dance Theatre, writes music with The Honeycomb Flyers and is a licensed practitioner of Traditional Thai Massage.
Dance Days Rough Cut studio showing
a hidden playground (working title)
Inspired by embodied experiences of physical and imagined adventures, a hidden playground examines the position of a "rogue traveler." By placing the interpreter in various literal and figurative images, the work has a silent, momentous strength, intentionally provoking the imagination to navigate surreal or supernatural experiences.
January 27, 2022 | 11:00am PST

Kiera Shaw

Sophie Dow