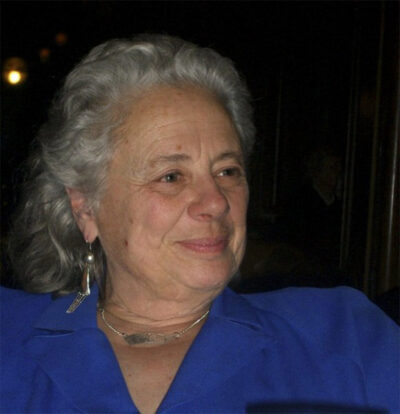 The Chrystal Dance Prize is named for Dr. Betty "Chrystal" Kleiman whose bequest to the Victoria Foundation in 2009 created the prize that Dance Victoria awards on an annual basis. A committee of dance professionals is assembled each year to select the recipients.

It was Chrystal's desire that dance artists from western Canada have the opportunity to learn from and work with the best professionals in the world and that they bring these influences and new works back to Canada. A much-loved pediatrician in Victoria known for her extraordinary work with troubled youth, Kleiman was fiercely individual. She loved the arts and pursued interests in poetry, pottery, painting and dance. She was also an avid kayaker and environmentalist. One of her proudest achievements was getting arrested when she protested against the logging of Clayoquot Sound on Vancouver Island in 1993. The Chrystal Dance Prize is awarded to artists who share Chrystal's generosity and passion for self-expression.
2022/23 Winners
Julia Taffe of Aeriosa Dance Society (Vancouver) and choreographer Marija Scekic of Histeria Nova Artistic Organization (Croatia); Shion Skye Carter (Vancouver) and choreographer/performer Mayumi Lashbrook, and co-choreographer/dramaturg Ayumi Hamada (Japan); Amber Downie-Back (Victoria) with sound designer Angus Gaffney and contemporary dancer/choreographer Emilie van der Waals (Netherlands-based, from Sint Maarten)
Margarette Bernal (Richmond) and Bryn Bridgen (Vancouver) (Dance Training winners) Margarette Bernal (winner of Arabella and Robert Award for Dance).
2021/22 Winners
2020/21 Winners
2019/20 Winners
2018/19 Winners
2017/18 Winners
2016/17 Winners
2015/16 Winners
2014/15 Winners
2013/14 Winners
2012/13 Winners
Wen Wei Wang (Vancouver) with Gao Yan Jinzi (China)
Kara Chan (Dance Training Winner)
2011/12 Winner
Daelik with Fabrice Ramalingom (France)
2010/11 Winner
Jung-Ah Chung with Kyeung-Eun Lee (South Korea)