Dance Victoria is excited to announce that Dayna Szyndrowski is the organization's new General Manager. Ms. Szyndrowski succeeds Bernard Sauvé, who is transitioning from his role at Dance Victoria at the end of June 2023.
Dayna brings to Dance Victoria an extensive background in finance as a Chartered Professional Accountant, coupled with experience as a tap and flamenco dancer, creator, and educator. As Dance Victoria's General Manager, Dayna will be responsible for financial leadership, operations, contract management, and grant reporting.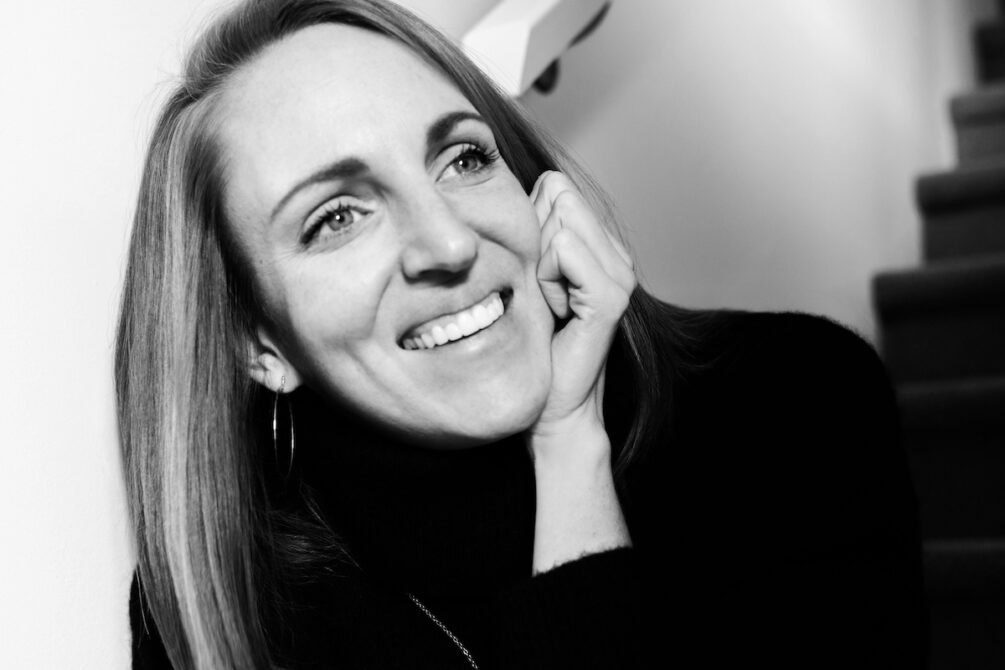 "On behalf of our team, I am thrilled to welcome Dayna to Dance Victoria," shares Gillian Jones, Executive Director. "Dayna has an exceptionally unique set of strengths. Her expertise in financial management ranges from small non-profits to multi-national creative service agencies, and is complemented by first-hand knowledge of what is needed to support dance artists in the creation and presentation of their best work."
Dayna's career has always had one foot in the arts and another in business. A diploma in Arts and Cultural Management led Dayna to a job in the programming department of the Chan Centre for the Performing Arts at UBC. A desire to grow and specialize her interest in the financial side of the work led her to obtain a CPA designation while working in the audit practice of KPMG Vancouver. From there, she spent over a decade working as a fractional controller and CFO to various service-based owner-managed businesses.
Taking on the position of General Manager at Dance Victoria allows Dayna to combine these worlds as she always hoped she could by contributing to the dance community the organization fosters in Victoria. She founded and continues to manage the Leña Artist Research and Residency Centre on Galiano Island, a small self-directed place for artists of any discipline to retreat and work quietly. Dayna currently volunteers her time as the treasurer of the board of the Yellowhouse Art Centre on Galiano, a member of the board of Mia Montessori in Steveston, and one of three founding directors of the recently formed Galiano Cottage Co-op.
Dance Victoria wishes to thank Bernard Sauvé, who has served as General Manager since 2014 with his thoughtful leadership, dedication, and passion for dance. The Staff and Board of Directors wish Bernard all the best in his next chapter.
Dayna Szyndrowski will assume her new role at Dance Victoria on July 4, 2023.
About Dance Victoria
Dance Victoria brings the World's Best Dance to the Royal Theatre and supports the development of new dance for the international stage from its studios in Quadra Village. Dance Victoria is a non-profit charitable society. DanceVictoria.com
Contact
Gillian Jones
Executive Director
[email protected]
250-595-1829